D34N3
biography
Experience with a band led me to here...Not that it was successful, but it mad me push myself lyrically and musically. Got me to learn how to rock more but am trying to recover back to my "folk rock" tradition mixing with british influences in between the more obscure and unheard of...Hope you like
Love to learn more from other muscians.
0

February 5th, 2008 + 1:02 AM
·

D34N3
A reawakening? Or just musical rehab? Take your pic. I've thrown away cobwebs and feel like I'm starting from square one but at least am starting to write new stuff...Hallelujah! She is back
0

After watching the film Across the Universe, directed by Julie Taymor, I was inspired to pick up my guitar. I reminisced of the days when I first learned to play guitar and Hey Jude was one of the first in my amateur repertoire. Still no expert by far, I long for the days of first picking the instrument like meeting a lover for the first time.

If there is anyone out there reading this, I ask you, how can a person on musical hiatus come back from the dead after 2 years?
0

April 12th, 2007 + 11:04 PM
·

D34N3
A songwriter that is. Since the demons
of carpel tunnel syndrome have decided to wreck havoc on my guitar playing abilities

and my voice has been abducted from aliens, I find a second recourse. The piano...If I can find a way to arrange my songs so that I can "sing" again (god forbid -hee), then I shall do so. ;)So, in the interim, I should be composing some songs. I've had a few "inked" in my grey matter. Just need to share with the rest for feedback. Hope y'all are doin fine.
Crazy few months,
D34N3
0

February 15th, 2007 + 12:02 AM
·

D34N3
Inspiration comes in the strangest of places. Who would've thought it would come from regular faces...People at musicandlyrics have been very supportive and have inspired me to make more visually oriented music. I plan to integrate video clips with original works in the future. I'll let you know once my repertoire builds up
0

January 22nd, 2007 + 1:01 PM
·

D34N3
Hey...I thought I'd ask here. Oh but before I get into that, HI AGAIN!...Irony has brought me back into music. Funny, love has been the inspiration in the past now it is the loss of love that brings me to the fold again
And I'm liking it, weird....
Every song I now listen too has been for the last couple of years KEANE or Death Cab for Cutie. I love Ben Kibbard's lyricism and musicality, as well as Keane's heartfelt emotions in both of the bands' lead singers...
How i envy their voices. If I were a man, I'd wish to sing like a combination of Tom Chaplin and Ben Gibbard. My range, however, that I'm a female seems to struggle now and I feel I need to explore my new range a bit. I've strayed away a bit from the guitar lately though taught myself covers in the void of not playing originals the way I used to sing. Soon, I grew to love "I'll Follow You into the Dark."...Since my post-break up, I find myself understanding and reliving life through all of DCFC songs and Postal Service!!!! Oh, to sing like Jenny Lewis...
...But wait, I had a question I was supposed to ask, maybe 2:
1) Did anyone here post and entry to the Music and Lyrics contest? If so, let me know, and I'll vote for you
I'm DTHCAB4... my entry is
http://musicandlyrics.talentload.tv/video/673
.
2) Does any of you have tips on utilizing a Fast Track USB module for optimal perfomance in recording songs for uploading?....
Thanks and hello again
3

March 18th, 2008 + 1:03 AM
·

D34N3
Long long long flippin time. This is basically how I've been feeling. The stress and despair is felt and heard in my strained vocals. I'm not defending it, being poor quality as it is noted anyway, or what have you. This is just how sometimes people make me feel these days. Nothing personal to anyone here. Just venting...
4

November 22nd, 2007 + 9:11 AM
·

D34N3
This is a place to see what would be on your playlist that you wouldn't mind listening to non-stop for a week.
Mine? Well, forgive me if you wouldn't defile your ears with my choices, but we all have our musical tastes don't we
In no particular order:
1. All the Same - Sick Puppies
2. It's Never Too Late - Three Days Grace
3. Move Along - All-American Rejects
4. I'll Follow You into the Dark - Death Cab for Cutie
5. Sarah Said - Death Cab for Cutie
6. Stop This Train - John Mayer
7. Dear Prudence - version from Across the Universe soundtrack
8. Home - Daughtry
9. What I've Done - Linkin Park
10. I Don't Love You -My Chemical Romance
3

November 19th, 2007 + 9:11 AM
·

D34N3
This is a work in progress. It is Very Very raw at best. My voice is still recovery as you can tell as I strain the words towards the beginning of the phrasing "supposed to live next door." OVerall, it takes me back to the simple naivete I once possessed when learning the guitar on my own for the first time. For two years, I've just been a passive listener studying various styles and then going back to my own style in a basic way. There is room for improvement I know, but I have stayed away from the usual now. I no longer drink coffee nor have whip cream with my hot chocolate (yes it's come down to cocoa-expensive though, since I decompress after work at Starbucks-hey an artist has to get some inspiration some where)....
Anyway, the song is simple in the words that follow. I'm still needing to expand the lyrics. There not as creative as I'd like them to be. I'm no Ben Gibbard, though i aspire to be someday
PEOPLE THINK THEY KNOW WHAT I'M ABOUT
BUT I'M ABOUT TO PLANT THE SEEDS OF THEIR DOUBT
WHO KNOWS WHAT THE FUTURE WILL BRING
WHO KNOWS WHICH WAY THEIR HEART WILL SWING
I LAY IN MY BED CARRYING MY HEAD IN MY HANDS
COZ THE BOY WHO WAS SUPPOSED TO LIVE NEXT DOOR
HAS YET TO MOVE IN
AND SWEEP ME OFF MY FEET.
SOMEBODY TELL ME LOVE GETS EASY
AS THE DAYS GET LONGER
OH, WHERE IS MY BOY NEXT DOOR....
abrupt stop sorry....
So yes, this isn't my usual or favorite kind of theme. Girl waiting for boy to come and rescue her lonely heart, but it speaks of what i feel most people have misconceptions about my love life. I just haven't met that special someone. Yeah, I know, you can't just wait around for the "guy to move in", but maybe this song will speak to someone else's dilemma that echoes in this song?...I don't know. The one thrill I got about writing songs in the beginning is how my friends who I mailed tapes to would say that most of my songs would become relevant, if not immediately when I gave it to them but perhaps later in life which help them understand and get through their situations in life....It's moments like these that makes me want to be a songwriter again
....
Please leave feedback and tell me what you think I sound like
9

I used to think music would save me. It did in a weird way. Ironically, the savior would be from the '90's, from a band whose lead singer had no one to save him from his own demise...

nonetheless, I ask you all out there: How can someone like me who has had music a part of her life but suddenly stopped short of the inspiration it used to be for 2 years-

How can I come back from the dead?
15

September 29th, 2006 + 11:09 PM
·

D34N3
Came from a long vacation overseas and brought back a bad cold and cough...Just showing my "face" so to speak to let you know I haven't died. It's been awhile since I've updated. The quality of recording I know isn't the greatest, but it is from my back catalog of analog cassette recording (you know, prehistoric era-smile). Anyways, I hope you enjoys it
Alias:
D34N3
Status: Offline
Threads:
12
Posts:
46
Songs:
7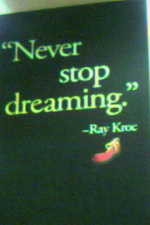 Joined: May 14th, 2006
Last login: May 09th, 2008
My Messengers
| | |
| --- | --- |
| AIM: | L1S5A29 |
| ICQ: | n/a |
| Skype: | n/a |